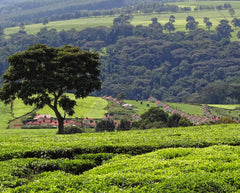 Regular price
$18.00
Sale
KENYA Imara Blend
KENYA Imara Blend
Regular price $18.00 Sale
DESCRIPTION
Flavors of berries and honey
About this Coffee
Imara means "strength" in swahili.  The name was chosen as this blend is an expose of what each region has to offer.  The blend comes from Kiambu & Nyeri counties in Kenya.  The blend coming from various smallholder farms, the Nyeri is considered the "Kenyan yard stick".
Fragrance: Caramel, vanilla, sweet and dried fruit.
Aroma: Chocolate, berry, lemon and grape.
Flavor:
 Cola, caramel, cherry
.
Acidity:  Tart citric acidity and a heavy mouthfeel.